Dear friends,
Our work in Africa comes as a huge surprise to many even all of us here at John Robert Wiltgen Design, Inc. Frequent junkets to the legendary Ivory Coast are the result of a commission to conceive an architecturally noteworthy estate including providing the layout of the two acre site, developing the foot prints and exterior elevations for the Main House and each of the surrounding buildings, designing the interiors and now participating in the construction phase.
Here's a glimpse of the compound's 22,000 sq. ft. residential centerpiece. The foundation has been poured. The ground and first floor slabs are complete and the second floor will be finished in a few weeks.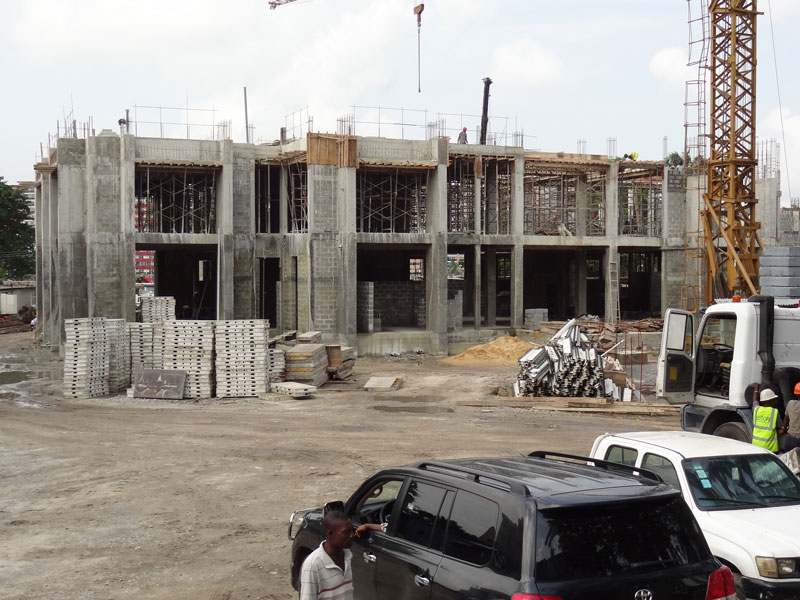 Rendered in the light, elegant coloration of honed Navona travertine from Italy, significant elements of both contemporary and timeless design combine seamlessly in the exterior of the residence, then reappear throughout ancillary buildings. Lemon trees and focus hedges soften the landscape; fountains and a pool introduce soothing movement.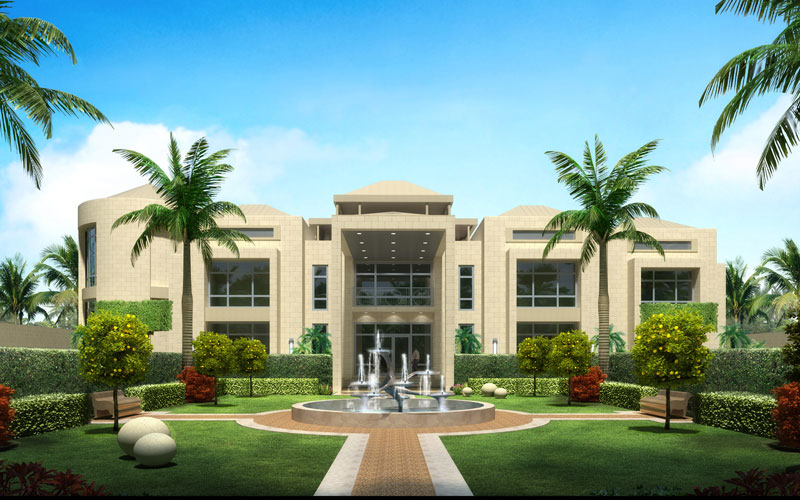 The staircase in the main house earns its own spacious ground floor room- a stair hall- illuminated by skylights two and one-half stories above. Currently workers need to navigate telltale puddles courtesy of summer's rainy season.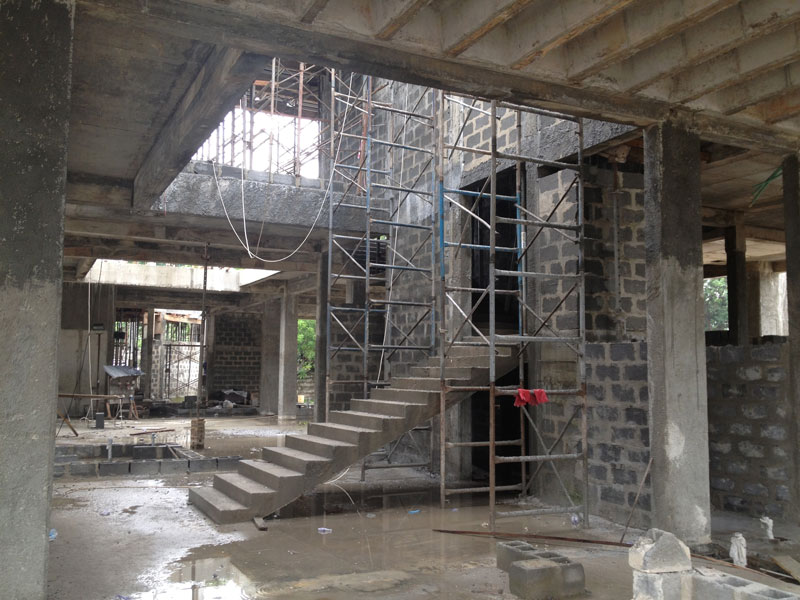 Inspired by the exterior of a palazzo built to withstand centuries of use, the stairhall's finished ceiling soars more than 30 feet. As a skylight floods the interior with natural daylight, a gold leaf medallion over the door establishes "of the moment" touches and a welcome infusion of color. Both the interior and exterior are clad in honed Navona travertine marble.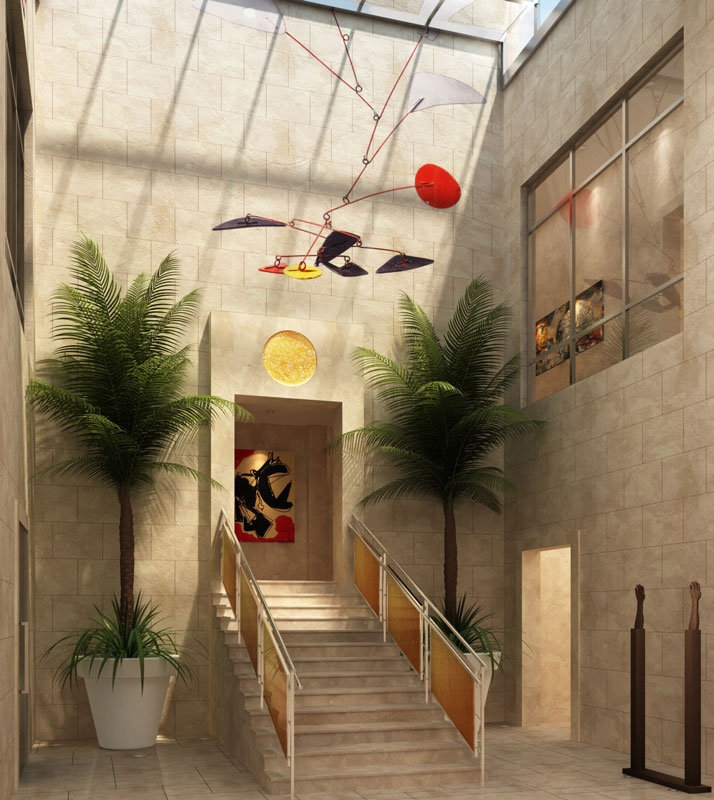 My colleague, Susan Tjarksen picked her way through puddles to check progress on the swank private bath designated for the man of the house.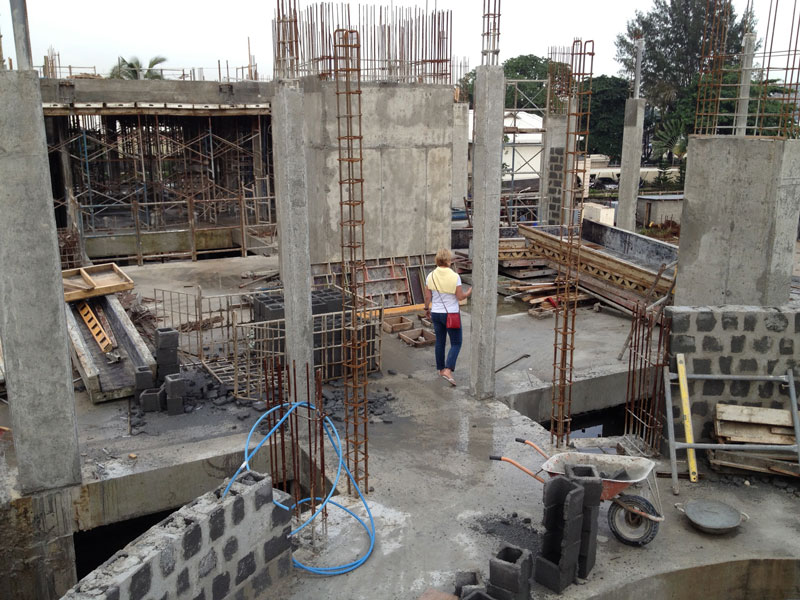 His master bathroom features a patterned floor of Emperador Light and Navona Travertine. The Brueton vanity is stainless steel with reverse painted drawer/door fronts. Mounted on drawer guides, the oversize mirror effectively conceals additional storage.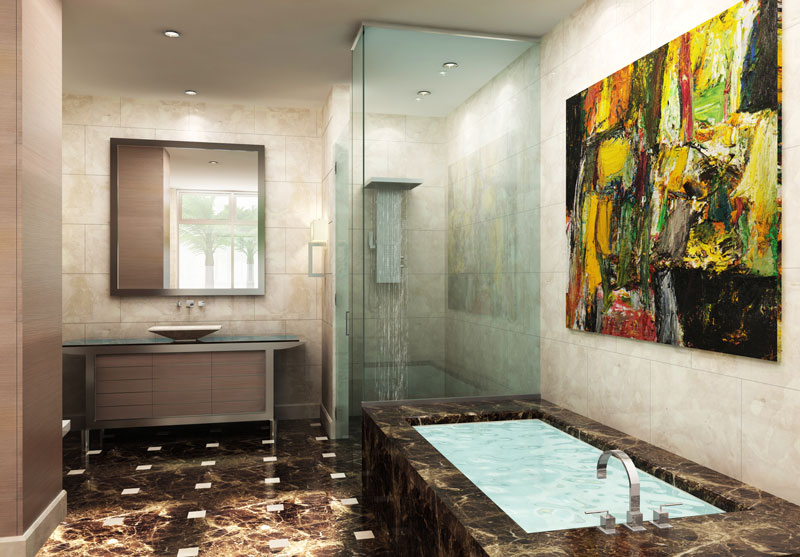 Tucked above the well-stocked library, the owner's private sitting room overlooks an impressive African vista. It is accessed by an undulating, open riser staircase design unlike any we have ever before produced.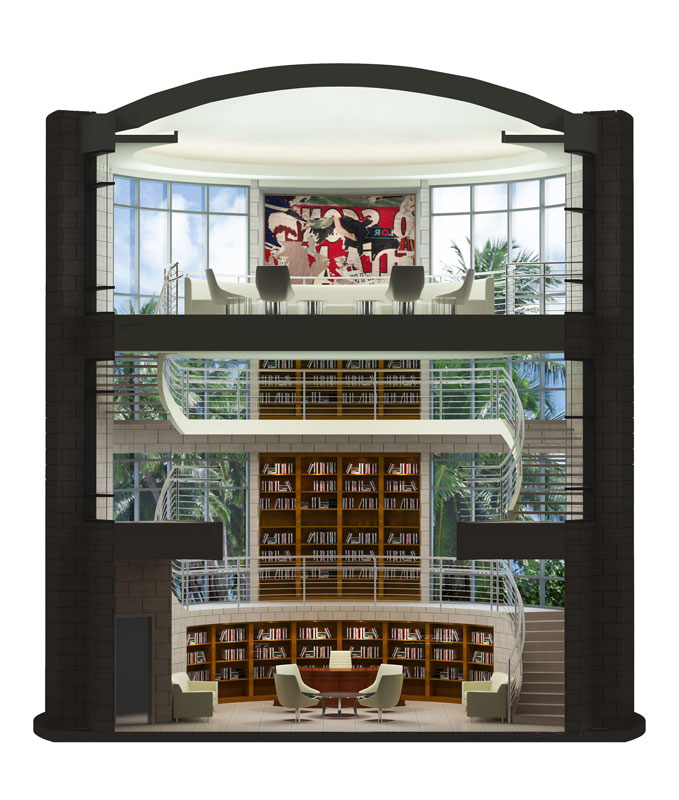 No doubt about it. It's a stairway to heavenly views- namely the lagoon which empties into the Atlantic Ocean off the West African Coast.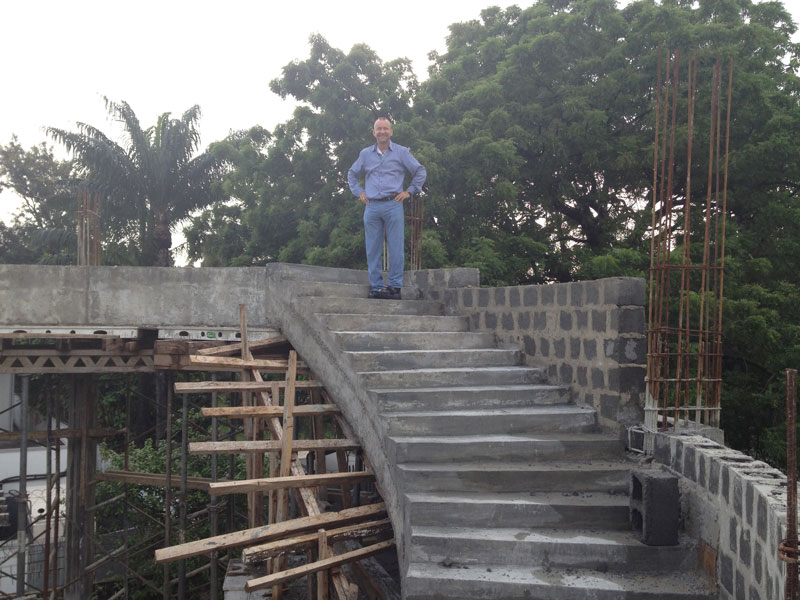 Remember we've only just begun. This particular African adventure is expected to last several years and will hopefully become the springboard that leads to other commissions both in Africa and the Middle East. Stay tuned. I'll keep you posted and…
"May your world be beautiful."


John Robert Wiltgen Design, Inc.
70 W. Hubbard, Suite 205
Chicago, IL 60654
312-744-1151
312-321-9590 fax
www.jrwdesign.com